Microsoft's Office 365 platform provides dozens of license options, which allow customers to tailor the service to their specific requirements and budgets. This flexibility is great, but it does put the onus on each customer to make smart decisions about license usages to get the most value from Office 365.
To optimize investment in Office 365, administrators and IT teams must be able to identify and enact policies that will boost worker productivity and simultaneously reduce subscription costs, ultimately making Office 365 more cost competitive. In part one of this two-part blog, we'll cover three (of six) tips to optimize Office 365 license costs. We will cover the remaining three tips in part two.
6.
Adopt a
License Assignment Strategy 
and
 Save 
U
p to 
$
3
72
 per 
U
ser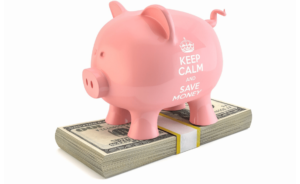 Microsoft offers a broad selection of Office 365 licenses at a wide range of costs. Understanding your license agreement and assigning minimum required licenses – based on the business needs of the user – can save a significant amount of money.  
For example, temporary workers may only need a mailbox while full-time employees may require more advanced collaboration or storage features provided by a more expensive license.  
If a user requires only a mailbox, the Exchange Online (Plan 1) license at $4 per month is an excellent value. If the user requires a downloadable copy of Office and other enterprise  features, then an E5 plan ($35 per user/month) may be justified. The cost difference between the two plans is a whopping $31 per user per month or $372 per year – and for those users that require only a mailbox, the organization gets an 875% savings! 
TIP: Many organizations attempt to maintain Office 365 license assignments manually or with scripts.  Both methods incur additional costs and increase the possibility of accidentally denying access to the applications that Office 365 users rely upon to perform even the most basic tasks.  
5.
Eliminate Script
ing/Human
Error with Automatic
License 
Assignments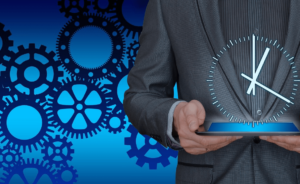 Native Office 365 license assignment is a manual, error-prone and time-consuming process that often results in end-user problems and outages. Errors in license assignments are often discovered only after users complain about missing features or after an organization runs out of E5 licenses despite buying enough E1 and E5 licenses for the entire organization. In addition to potential operational problems, incorrect license assignments can increase license costs by as much as 550% each year due to the price differences between licenses.  
Automatic license assignment and ongoing enforcement eliminates manual assignments, and can reduce license costs and administrative burden while improving user experience.  Ideally, automatic assignment decisions are made using geographical or organizational criteria that target the correct users with a specific license plan and the desired options enabled.  
As Microsoft improves Office 365, there are likely to be changes to Office 365 license offerings. Automatic license assignment also gives administrators the flexibility of migrating some or all users from one license plan to another easily and accurately.  
4.
Simplify Ongoing 
License 
Management and
Avoid
H
idden 
O
perational 
Expenses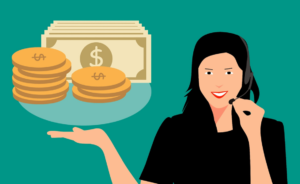 Unlike on-premises version of Microsoft products, Office 365 licensing is manually assigned on a user-by-user basis. The admin or help desk operator who is delegated to handle office 365 license management now faces an ever-growing, complex, confusing list of interdependent license types and checkboxes. Over time, errors in assignment will occur, potentially causing outages that impact business users' day-to-day productivity.
You can simplify license management with granular delegation and control of license  assignments with a hybrid management solution Cayosoft.  This reduces mistakes and eliminates interruptions in service to business users.    

TIP: Some enterprise organizations use third-party tools to grant managers the ability to assign licenses or specific options that grant access to particular applications.  
Quick 
Recap
Many organizations think about Office 365 subscriptions as part of their larger approach to asset management. You can save money and improve end-user productivity by having an Office 365 license management strategy, eliminating scripting and simplifying how you manage license assignments over time.
Ready for the Next 3 Office 365 License Optimization Tips?
Want Even More Information on Microsoft License Management?
Check out our on-demand webinar, "5 Common Frustrations with Office 365 License Management (And How to Avoid Them)" to learn more about ways to automate and optimize Office 365 license management.