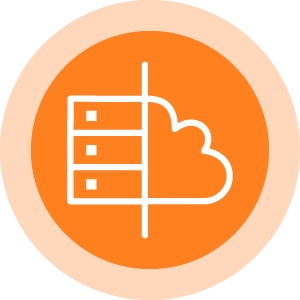 Secure and Simplify Hybrid Microsoft Administration​
Secure, Control, and Automate Hybrid AD Administration

Hybrid Administration is complex and error prone. Completing administrative tasks in a hybrid environment requires jumping back-and-forth between Active Directory, Azure AD, Office 365, Exchange, and Microsoft Teams in complex ways while working with multiple different interfaces. This complexity, leads to mistakes that place security, compliance and service availability in jeopardy.
Cayosoft Administrator delivers a unified TrueHybrid management solution that gives you complete control over administrators and help desk staff who need to make changes to critical Microsoft enterprise systems. Granular Roles and Rules ensure that administrators only perform authorized tasks and that those tasks are performed correctly. Cayosoft Administrator is one of the best ways to implement a Zero Trust model over privileged identities.
Purpose built to simplify and secure administration across the hybrid Microsoft enterprise, Cayosoft Administrator enables IT teams to manage hybrid environments through a single interface. Provision, deprovision, manage groups, provide self-service, and more, without complex scripting.
Control Security Enforcement ​
Eliminate inconsistencies in your security policies and enforcement across the various interfaces of your environment. Empower admins, yet maintain tight control by implementing a single set of roles and permissions for hybrid users to minimize the potential for costly mistakes and attacks. Role-based delegation provides complete control of what day-to-day administrators and help desk staff can see and do, while rule-based administration delivers a consistent way of performing administrative tasks across on-premises, cloud, or hybrid systems.   Built-in rules that enforce policies make it easy to respond to IT compliance or security audits. 
TrueHybrid Approach for Your Entire Microsoft Environment
Manage your Active Directory, Azure AD and Microsoft 365 environments in one solution. No more bouncing around to various interfaces and settings. Orchestrate changes throughout your environment from one easy-to-use platform.
Seamless actions: data and settings exactly where admins expect
As users work in the Cayosoft Portal, each action they perform may require coordinated management of settings across different systems. For example, email addresses are managed in Active Directory and Mailbox settings are managed in the cloud. Cayosoft's Seamless Hybrid Actions allow users to manage the data where it is needed. As managed platforms are added or removed, Cayosoft's automatic re-configuration of management logic means that the system is simple to configure and maintain.
Simplify Your IT Workload
Automate and streamline administrative tasks that would normally require manual steps across multiple platforms with a single control. Gain IT efficiency without the need for dangerous or complicated scripting.

"We needed a way to be more efficient with our hybrid O365 environment. We found that with Cayosoft Administrator. It gives us a centralized solution built for a hybrid environment, and it provides flexibility for our delegation model which could cover 120 sites. Cayosoft is purpose-built using new technologies rather than an Active Directory management solution with Office 365 features bolted onto it."
Check out these relevant resources.
Manufacturer eliminates 90% of their Office 365 Hybrid administrative burden
Learn how one international manufacturing company eliminated their AD & Hybrid Office 365 administrative burden! This story shows how they were able to:
Eliminate complex PowerShell scripts
Improve security with a granular, least-privileged delegation model
Deploy one place for admin tasks
Optimize Office 365 license spend
Enforce standards such as naming, attribute and entry formats
The Best Way to Manage the Hybrid Microsoft Enterprise
Cayosoft Administrator was specifically designed to manage Microsoft's newest platforms using the latest technologies, as well as traditional on-premises offerings, helping organizations to meet both IT and business goals.
Microsoft Administration Simplified: Best Practices to Secure and Streamline Hybrid Management
We discuss the most common hybrid Microsoft management challenges along with best practices and proven approaches on how to solve them.