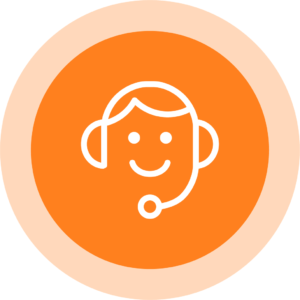 Cayosoft Support & Knowledge Base
Quick and Easy Issue Resolution
Cayosoft products are easy to install, configure and use, yet we understand that you may need help from time to time. We are proud to offer a variety of support options to help ensure your success.
Hours: Monday through Friday, 9 AM to 7 PM, Eastern Standard Time (EST), excluding U.S. holidays. 
The average customer retention rate over the past 3 years.
Satisfaction rate for all support cases across all products.
The average case response time over the past 3 years. 
Standard Support (Included)
Online case-based support
Response within 3 business hours
Services (Included)
One day of service included with each subscription
Additional Services can be purchased separately
Premier Support
Online & web-based case-based support
Response within 1-2 hours
Upgrade Assistance (Included)
Web session with a Cayosoft Engineer to ensure
all upgrades are easy and successful. 
Cayosoft Support Quick Links
We gathered some of the most requested links, all in one convenient location.
Check out these relevant resources.
How to Get Access to Cayosoft Support
This article gives step-by-step instructions on how to register for an account with Cayosoft to get access to product documentation, open and track support cases, and participate in community discussions. 
The Cayosoft Help Center provides numerous support resources including: 
24/7 access to common questions 
Documentation
Knowledge Base
Articles
And much more!
The Cayosoft Support Guide overviews Caysoft's Standard Support offerings, with best practices, processes, and policy summaries.