Robert Bobel
Founder & CEO 
Robert started Cayosoft in 2013 with a mission to help customers succeed by evolving IT operations through innovative hybrid & cloud technologies.  He brings more than 25 years of technology industry leadership, identity management expertise, and executive management experience to the company. 
Prior to starting Cayosoft, Robert held high-profile product management roles at Quest Software where his focus on customers and product innovation resulted in a 18x growth in Quest's multi-million dollar Microsoft Administration product portfolio. Robert also spent time driving product strategy at Netwrix, has served as founder and CEO of a successful Microsoft-focused consultancy, served as a subject matter expert for Microsoft, and was one of the first individuals in the world to be certified by Microsoft on the then-new Windows Server platform.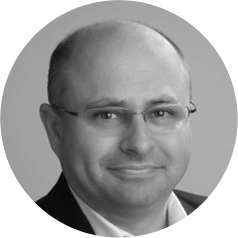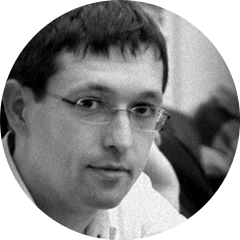 Andrey Polevoy
Founder & CTO 
Andrey has experience in designing commercially successful enterprise security, administration and availability software products. Andrey began his career as a software engineer of one of the most successful Microsoft management products for Quest Software. At Quest, Andrey eventually led a team of researchers who were tasked with both improving existing products and designing new solutions.
Andrey left Quest in 2012 to join a company that provided Java SaaS solutions, and later joined the availability vendor Acronis where he worked on developing their Acronis' SaaS backup and recovery solutions for small business and enterprises.
Patrick Sack
CRO
Patrick brings more than 25 years of IT sales leadership experience to the Cayosoft Business Development and Customer Success team.  This includes successful roles at Dell, Microsoft, Insight, Flexera, and most recently Binary Tree where he was the driving force behind the global expansion of the Microsoft Cloud Solutions Business Unit.
Patrick is a lifelong Chicagoan, married to his wife Laura, and the father of four children and two labs. He bleeds "Cubbie Blue" (2016 did ease his pain) and is a fan of all other Chicago sports teams as well.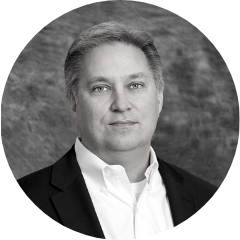 Andrew Neff
CMO
Andrew is an enterprise strategy leader focused on driving technology companies to success. He is recognized as a technology influencer with 9 industry awards or recognitions, the latest being named in 'Onalytica's Top 100' for artificial intelligence. He builds credibility with compelling messaging resulting in sales, including one company acquired for $100M when he was Vice President of 3 groups.
Andrew brings 20+ years of B2B experience and achievements. He is driven by creating differentiation in competitive sectors, speaking at events and to analysts, and by positively motivating teams. He has degrees in marketing and data analytics and works globally from Silicon Valley.