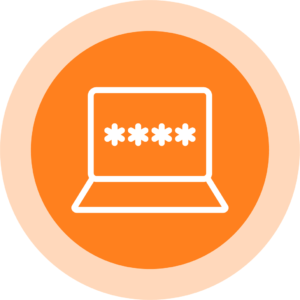 Simplify Hybrid Self-Service and Help Desk Tasks
Eliminate Expensive Support Calls and Improve Service Levels
IT resources are not being used effectively when admins are tied up unlocking accounts, resetting passwords, and managing AD group memberships. Without an effective self-service, or the ability to delegate roles to help desk staff,  IT admins are prevented from completing more pertinent tasks. 
Reduce IT workload and improve end user experience with self-services that empowers users to make changes themselves, without costly delays or expensive calls to the help desk. In many cases, Cayosoft Administrator's self-service can immediately reduce help desk calls by up to 50%.
Remedy lockouts without IT assistance through user-enabled password resets. Proactively notify your users before their password expires and enable them to make necessary updates. Cayosoft's web-based self-service password management eliminates help desk costs and avoids expensive user downtime with the following capabilities:
Forgot password and change password
Enforced complex password policies
Simple-to-configure organizational profile policy
Automatic self-service enrollment notification
Enrollment with alternate email and phone
User profile encryption with AES and private seed
Password expiration notification to users
Account lockout notification alerts for administrators and help desk
Adjustable time window for notifications
Delegate Group Management and Other Tasks​
Empower group management closer to business operations through delegated self-service. Allow managers to add, remove, and modify membership to their respective groups and teams without additional licensing, even in hybrid Microsoft environments.  Self-service group management works with security groups and distribution groups, includes enrollment notification and integrates with Azure AD Connect.
Direct report management allows users to update their own attributes, as well as that of subordinates, in a web-based self-service portal. This empowers managers to keep employee data current and enables them to quickly suspend and un-suspend employee accounts.
Simplify Help Desk Operations​
Unify your entire environment, both on-premises AD and Office 365, into one interface, with filtered access to only the necessary tasks for help desk admins. Streamline help desk efficiency while ensuring security over your environment with granular, Role-based delegation to give the help desk all control they need and not a single permission more.
"We also considered how we could empower other groups within Mednax, such as the security team and the help desk, and keep individuals from going directly into AD to make changes that cause security issues.  After research, we found that Cayosoft was the best solution for us."
Check out these relevant resources.
American Media Inc. Reduced Hybrid O365 Administrative Burden by 90%
"Our Help Desk wasn't built for scripting, and mistakes were happening.  We started falling behind on IT projects because we were doing work that previously went to the Help Desk. With Cayosoft's web-based solution, we have passed 90% of daily hybrid tasks back to our Help Desk." 
— Scott Kessman, Systems Engineering Manager, AMI Inc
We Are The Enemy: How to Protect Your Directories From Insiders
The primary source of insider threats are employees or administrators that make mistaken or malicious changes that damage your organization's IT systems.
In this webinar, we discuss:
The cost of insider threats
Recommendations and best practices to help protect your organization
How roles and rules for granular delegation can improve control
The important role of continuous change monitoring, visibility & alerts
Citrus Health Improves IT Efficiency and Maintains Compliance with Cayosoft
"Before we had Cayosoft, it was me and my CIO creating Windows accounts because there were too many steps that required permissions that the help desk staff didn't have. With delegation in Cayosoft Administrator, the help desk can now do this, as well as use Cayosoft for group management, password resets and managing mailbox permissions." 
– Abiezer Fraga, IT Director, Citrus Health
Let us help you manage and protect your Microsoft environment.