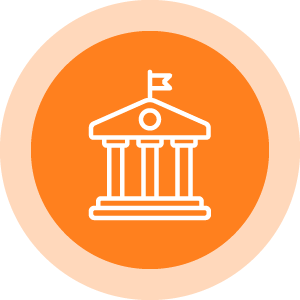 For Federal, State, and Local Government
Manage and Protect the Hybrid Microsoft Enterprise
Microsoft 365 brings the promise of huge operational benefits, yet achieving these benefits is often challenging because Microsoft 365 management doesn't easily map onto a multi-departmental or multi-agency distributed environment. Rarely can a governmental IT team simply drop existing on-premises systems like Active Directory (AD) and go cloud-only, leaving agencies with a complex mix of management interfaces, security models, manual procedures, and complex scripts—all of which put operational goals in jeopardy. 
Cayosoft solutions are purpose-built to help you manage and protect your Microsoft environment – including on-premises, hybrid and Microsoft 365-only – every step of the way. And we don't require extra scripts or add-ons to make our solutions work. In fact, many Cayosoft customers have made the switch to Cayosoft from legacy solutions built for another era in IT management and protection.
Increase security and save time with automated user lifecycle management
Minimize downtime with immediate recovery of on-prem, Azure & hybrid Active Directory
Easily view AD, Exchange & O365 data to make timely, informed decisions
"The Quest product didn't meet our hybrid needs and was going to require a complex configuration with extra scripts and sync tools deployed and maintained. Cayosoft met our requirements with a single product that securely manages both our on-premises and hybrid Microsoft environments. The Quest replacement was simple and straight forward thanks to Cayosoft."
Cayosoft Management and Protection Suite
The Cayosoft Management and Protection Suite is purpose-built for modern Microsoft environments, helping organizations to ensure security and protection, improve efficiency, and sustain compliance as they journey to Office 365 and Azure AD. 
The Cayosoft Management and Protection Suite includes:
Cayosoft Administrator – True hybrid administration! From on-prem to Microsoft 365, Cayosoft Administrator delivers a single solution to automate and streamline day-to-day IT administration. Administrator simplifies management with role-based delegation, rule-based automation, self-service, Office 365 license optimization and more.
Cayosoft Guardian – True hybrid recovery! Cayosoft Guardian recovers and protects Azure Active Directory and hybrid AD data. Through a unified view, Guardian monitors all directory changes and empowers administrators to understand and rollback those changes quickly.
With friendly subscription-based licensing and responsive support Cayosoft is proud of its 99% customer retention rate. 
Check out these relevant resources.
State Replaces Quest® with Cayosoft for Secure Hybrid Management
A large U.S. State replaces legacy AD management tool with Cayosoft Administrator.  This state:
Removed roadblocks to hybrid Office 365 adoption 
Eliminated 90% of the added hybrid administrative burden 
Reduced maintenance costs 30% 
Consolidated 80+ legacy admin policies into 2 Cayosoft Rules
Eliminated extra SQL database, script-add-ons and redundant sync engine 
The Best Way to Manage the Hybrid Microsoft Enterprise

Cayosoft Administrator was specifically designed to manage Microsoft's newest platforms using the latest technologies, as well as traditional on-premises offerings, helping organizations to meet both IT and business goals.
Microsoft Groups Demystified: 5 Keys to Successful Group Management
We explore the history of security groups and distribution lists and dive deep into how best to approach users and strategies for on-premises and cloud group coexistence and synchronization.