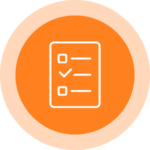 Unified Reporting Across the Hybrid Microsoft Enterprise​
Gain the Visibility You Need to Make Better Decisions
Microsoft has no unified reporting tool that covers your entire enterprise. Pulling necessary data, compiling reports, and maintaining compliance is a hassle with native tools. IT teams lack readily available data to share with other teams and inform operational decisions.
Easily get detailed Active Directory, Exchange & Office 365 information you can use to make timely, informed, and accurate decisions. Admins can run real-time reports for a true picture of Office 365 or schedule those reports for e-mail delivery, local, or shared storage.
Easily Pull The Data You Need ​
Filter, sort, and save common queries to quickly access relevant data from one interface. No more scripting or needing to jump to multiple consoles across your environment to find what you need. With more than 125 pre-built templates and no extra SQL, LDAP, or synchronization required, Cayosoft Administrator provides true visibility across your Microsoft environment.
No secret accounts or agents
No vendor data storage or risk
No vendor compliance concerns
Monitor Your Entire Environment ​
Unify your environments into one view for total visibility.  Know exactly what's going on across your on-premises Active Directory, Microsoft 365 and hybrid environment without complex scripting.  In addition, use Cayosoft Guardian to detect and recover suspect changes to users and their access across Active Directory, Azure AD, and Microsoft 365 in a single, unified platform.
Ensure Data Integrity & Compliance
Set parameters on user data entry to ensure data integrity. Fulfill IT auditing requirements for regulations, like SOX, HIPAA, and others, with automatically generated reports, without the need to do extensive searching and compiling of data. Cayosoft provides the ability to do pre and post-collection filtering, get reports on a schedule or in real-time, and view those reports in email, Excel, or CSV.
"We appreciate being able to do overall user management from one spot. Cayosoft Administrator is taking the place of access to AD, access to Office 365 and sometimes access to Azure AD – that 2-3 areas I'd have to go to – and now I can see it all and manage it all in one place."
Check out these relevant resources.
Mednax Improves Enterprise Security and Admin Efficiency
"We also considered how we could empower other groups within Mednax, such as the security team and the help desk, and keep individuals from going directly into AD to make changes that cause security issues….After research, we found that Cayosoft was the best solution for us." 
Get free enterprise reporting and analytics that you can export as needed to email, csv or html files.  With more than 125 pre-built templates and powerful dashboards, you gain true hybrid visibility across your entire Microsoft environment.
The Best Way to Manage the Hybrid Microsoft Enterprise
Cayosoft Administrator was specifically designed to manage Microsoft's newest platforms using the latest technologies, as well as traditional on-premises offerings, helping organizations to meet both IT and business goals.