Cayosoft Management and Protection Suite
Cayosoft Management and Protection Suite
Cayosoft Administrator and Guardian combined into one comprehensive solution to secure and protect hybrid Active Directory
Manage, Monitor, and Recover Microsoft Environments
Complete Security and Management across On-Premises Active Directory, Azure AD, and Office 365
The Cayosoft Management and Protection Suite is purpose-built for modern Microsoft environments as they journey to Microsoft 365 and Azure AD. 
From user provisioning and group management to change monitoring and recovery, the Cayosoft Management and Protection Suite helps organizations ensure security and protection, improve efficiency, and sustain IT compliance.
Most organizations see a 90% increase in administrative burden after moving to hybrid or cloud.
The average cost to recover from a ransomware attack is $1.85 million.
Companies experience, on average, 21 days of downtime after cyberattacks and ransomware incidents.
How Cayosoft Management and Protection Suite Excels - The Key Features
Streamline Hybrid Administration
Maintain complete control of what day-to-day administrators can see and do. One unified set of easy-to-configure Roles enforce a granular, least-privileged administrative model over all of the systems being managed, even in complex hybrid environments. With Cayosoft Administrator, organizations provision and deprovision accounts, automate group management, optimize Microsoft 365 license management, and more, all from a single solution purpose-built for modern Microsoft environments.
Protect Hybrid Identities and Recover From Suspect Changes
Monitor real-time changes to users and their access across Active Directory everywhere in one unified platform. Change alerts ensure a fast response to thwart attacks, protect privileged identities, and secure sensitive information.  Identify and rollback privilege escalation with Cayosoft Guardian before attackers have a chance to act. Instantly rollback a single change or group of similar changes from a secure, continuous backup.
Minimize Outages and Downtime
Detect and recover from unwanted changes across Active Directory, Azure AD, Microsoft 365, Microsoft Teams, and Exchange Online settings in a single, unified platform with Cayosoft Guardian. Break away from managing multiple legacy auditing and recovery tools, fumbling with backups, and deciphering cluttered logs.
Cayosoft Management and Protection Suite
The Cayosoft Management and Protection Suite enables you to manage, monitor, and protect your Microsoft environment, including on-premises, Microsoft 365, and hybrid environments, in a single offering. With friendly, subscription-based licensing and responsive support Cayosoft is proud of its 99% customer retention rate.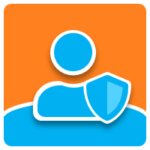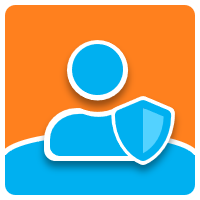 Manage and Automate On-Prem and Hybrid AD
Cayosoft Administrator solves AD Management problems with roles and rules designed to provide delegation and control over key day-to-day admin tasks so you can concentrate on keeping AD running as expected.
Hybrid AD Administration
Automated Group Management
Automated User Provisioning 
Microsoft 365 License Optimization
Password & Group Self-Service
Microsoft Teams Management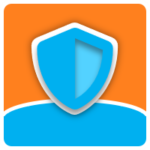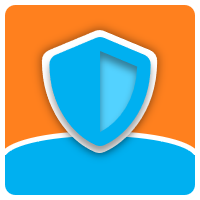 Recover and Protect Azure AD and Hybrid AD
Cayosoft Guardian recovers and protects Azure Active Directory and hybrid AD data. With Guardian monitoring all directory changes, administrators can quickly see, understand, and rollback mistakes or malicious changes across their entire hybrid AD environment. 
Hybrid Change Monitoring
Identity Protection
Instant Recovery
Minimize Downtime
Ready to see more of Cayosoft Management and Protection Suite?
Others Who Trust Cayosoft
"We needed a more efficient way to manage our hybrid Office 365 environment. We found that with Cayosoft."
"The Cayosoft solution is flexible and pointed directly at the Microsoft Hybrid Administration pains we had. And support has been incredible."
"There are probably hundreds of products that can create AD accounts and many less that can create O365 accounts. Very few (if any) that seem to understand hybrid environments like Cayosoft does."
"Cayosoft Administrator is our one-stop shop for anything we need to do with a particular user, from provisioning to mailboxes to licenses. There is a major ROI in having it."
"Guardian clearly delivers on its promises. Its continuing monitoring and protection of on-premises and/or Azure Active Directories guarantees that most changes can be rolled back swiftly and at the touch of a button, without administrators having to go through numerous logs or resort to backup scripts or files."
"At this point, it is hard to imagine our work without Cayosoft. It's part of our manuals and official processes. Cayosoft Administrator made it possible for entry level staff to do a job that once required senior level IT resources."
"With Cayosoft's web-based solution we have passed 90% of new Office 365 hybrid tasks back to our Help Desk."
Check out these relevant resources.
Citrus Health Improves IT Efficiency and Maintains Compliance with Cayosoft
"Before we had Cayosoft, it was me and my CIO creating Windows accounts because there were too many steps that required permissions that the help desk staff didn't have. With delegation in Cayosoft Administrator, the help desk can now do this, as well as use Cayosoft for group management, password resets and managing mailbox permissions."
3 Modern Ways to Protect Hybrid Identities

We discuss the blind spots in native logs and how undetected mistakes and malicious privilege escalation can wreak havoc on your organization.   Topics include:
The importance of a least-privileged delegation model 
Going beyond event logs to monitor identities for suspect changes
Planning for the recovery of identities impacted by unwanted changes
A Comprehensive Solution: Management and Protection Suite
Purpose-built for modern Microsoft environments, the Cayosoft Management and Protection Suite offers a complete solution for security, protection, and efficiency, by combining both Administrator and Guardian into one comprehensive package.