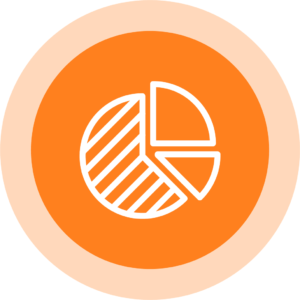 Manage and Optimize Office 365 Licenses
Simplify Management and Eliminate Costs and Outages
Failing to optimize license usage is a preventable waste of resources. The variability of Microsoft 365 licensing (formerly Office 365) requires administrators to understand and configure a massive number of checkboxes to assign the correct licenses and access. Licenses are not being optimized, leading to over-licensed, or under-licensed users.
Streamline Office 365 license management. From advanced license assignment to in-depth reports, Cayosoft Administrator delivers visibility and control into your Microsoft Office 365 licenses. Continuously monitor all license activities with Cayosoft Guardian and immediately rollback malicious changes and mistakes to reduce or eliminate costly end-user downtime. 
Eliminate Costly Downtime from Licensing Mistakes
Cayosoft provides advanced control over license management making it easy for delegated day-to-day admins or help desk staff to manage licenses with virtually no licensing knowledge.  Simple to configure business rules allow Cayosoft to controls every aspect of licenses delegated life-cycle management so you won't need make your entire staff a licensing expert. 
Simplify Management with Advanced Granular Delegation
Limit available license options among delegated admins to ensure easy, accurate assignment every time.  Allocate available quotas to each department for effective line-of-business reporting. 
License Profiles simplify licensing for admins with simplified views and license option enforcement – Simplify and hide the native licensing mess for your administrators making license management easy for them while eliminating costly mistakes.  Cayosoft can provide only the subset of license options you want them to see, helping to avoid mistakes and reducing the information needed to perform accurate license assignments.
License Quotas divvy up tenant licenses for different groups of administrators – Enterprise service owners find sharing a single tenant's licenses a challenge, as one department or business unit may consume more than their share of licenses. License Quotas allow you to efficiently divide-up a single tenant's licenses by Department, OU, or other administrative boundary.

Immediate Recovery from Licensing Catastrophes
The complexity of Microsoft's licensing and the lack of control provided by native tools and the need for complex scripting makes large scale outages from mistakes almost inevitable. Cayosoft Guardian continuously records all licensing changes allowing you to quickly isolate unwanted changes and roll back those changes immediately when a malicious change or mistake occurs. 
Reduce Microsoft License Spend and Drive User Adoption
Receive actionable insights on unused licenses, opportunities for cost savings, and alerts on low license counts. Automated usage analysis determines the optimal and lowest-cost license needed for each user.  The price difference between the list price of an E5/G5 license and a mailbox license can be up to $372 per user per year. Without the ability to accurately judge usage, you could face significant costs in terms of over-licensing and lost productivity.  Cayosoft's License Usage Analytics, License Cost Minimization Rules, and Billing Reporting delivers the visibility and control that will allow any organization to get the most from their Microsoft Office 365 license investment.
Go beyond license change suggestions and see if a license can actually be changed – Under-used and unassigned licenses represent wasted budget that could be used in other ways to improve services to users. Third-party solutions that suggest changes based on generic user activity provided by Microsoft simply don't give enough detail to determine if the change can actually be made. Cayosoft's exclusive License Advisor not only identifies users' licenses that should be optimized, it shows you if the license can be changed.
Automatic License Assignments
Assign and reclaim licenses automatically.  Add and adjust licenses following user attributes or groups without human involvement. Reclaim unused licenses from inactive or disabled users to return them to your pool.  Cayosoft automatic Office 365 license rules are easily configured and target only the users that require a specific type of license. Licensing Rules can target assignments using any on-premises or cloud group or any on-premises or cloud user attribute. You choose the frequency with which license automation is run or execute it in real time in one of our automation runbook workflows. Licensing rules both inspect and correct any licenses or options that are not aligned with the settings defined in the rule. 
"Today, all of our support people are using Cayosoft. For example, they use Cayosoft all the time for license management. If a user needs an upgrade, say they are moving from web only to web plus desktop, the service desk can do it, and they don't have to manually go into AD or the Office 365 Admin Console."
Check out these relevant resources.
Mednax Improves Enterprise Hybrid Microsoft 365 Security and Admin Efficiency
Learn how Mednax uses Cayosoft as a single place for hybrid Microsoft IT administration, including  M365 license management. 
"If a user needs an upgrade, say they are moving from web only to web plus desktop, the service desk can do it, and they don't have to manually go into AD or the Office 365 Admin Console."
Simplify and Optimize Microsoft 365 Licensing with Cayosoft
To optimize investment in Office 365, administrators and IT teams must be able to identify and enact policies that will boost worker productivity and simultaneously reduce subscription costs. Cayosoft Administrator is the only complete AD management tool specifically built to secure, automate, and streamline hybrid Microsoft environments.
5 Common Frustrations with M365 License Management (and how to avoid them)
We take a closer look at common reasons why managing Microsoft 365 licenses can be be challenging, and explore ways to minimize frustration, reduce costs and improve efficiency.