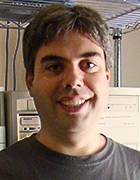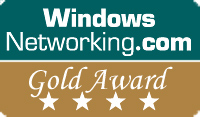 Admin Assistant product review brings Gold Award to Cayosoft
Cayosoft's Admin Assistant was reviewed by Brien Posey on WindowsNetworking.com and received their Gold award. Posey is an MCSE and a Microsoft MVP. Brien has written over 4,000 technical articles and authored or contributed to more than 27 books.
"I found Admin Assistant to be a solid product that does exactly what it is supposed to do," reviewer Brien Posey, Windowsnetworking.com.
The review identifies key problems Admin Assistant solves around sustaining security, compliance and efficiency across Active Directory and Office 365. The review further highlights the products simple deployment and abundant help during the process. (Read the full review here)
"WindowsNetworking.com reviews only seven or eight products each year so we were excited just to be reviewed let alone be awarded their Gold award" said Bob Bobel, Cayosoft's Director of Products and Engineering
Admin Assistant for Active Directory, Office 365 and Windows Server simplifies and automates day-to-day administration so IT Staff can concentrate on keeping systems running as expected. Admin Assistant has a modular architecture that allows it to manage both on-premises and cloud based systems making it the perfect solution for administrators looking to streamline operations and sustain security and compliance goals. Simple and Affordable, Admin Assistant is the only solution designed enforce IT Rules in Microsoft On-premises, Microsoft Cloud or Microsoft Hybrid Environments.
Form more information on Admin Assistant for Active Directory, Admin Assistant for Office 365 or Admin Assistant for Windows Server visit the Admin Assistant product page.