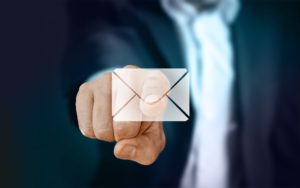 Is your organization considering a hybrid Microsoft Office 365 deployment? There's a lot to think about.
In a hybrid exchange environment, an organization is able to connect its on-premises Microsoft Exchange users and cloud users into a single system. There are both advantages and disadvantages to creating an Exchange hybrid environment. Whether it's right for an organization depends on a number of unique factors.
Let's examine the pros and cons.
The Pros of an Microsoft Exchange Hybrid Environment
A hybrid environment is a powerful way to connect all of a company's employees in a single consolidated e-mail system, Microsoft Exchange Online users and on-premises users will be able to freely share their calendar data.
Features such as MailTips, out-of-office messages, and other collaborative tools will connect both on-premise and cloud-based users, treating them as a part of the same organization and facilitating productivity. Further, on-premises Exchange users will be able to take advantage of features such as cloud-based message archiving.
In a hybrid system, administrators do not have to manually reconfigure Microsoft Outlook profiles or resynchronize .OST files when they move mailboxes for users. Relocating user mailboxes to cloud-based mailbox servers (and maintaining important data on-premise) can reduce overall costs. (See: Top 5 Methods to Reduce Office 365 License Costs.)
Finally, foreign companies or companies in industries that are highly regulated may find a need for an Exchange hybrid environment, as they may be required to host some of their data on-premise for the purposes of security. Using premises and Office 365 may be an easy solution to achieve regulatory compliance.
These are only some of the advantages of working with an Exchange hybrid environment. For many organizations, an Exchange hybrid environment will offer a "best of both worlds" solution that provides the benefits of both on-premises Exchange servers and a cloud-based solution. The process of deployment can be streamlined through the Exchange Hybrid Configuration Wizard and synchronization can be managed with tools like Azure AD Connect.
The Cons of an Exchange Hybrid Environment
As a system with increased complexity, an Exchange hybrid environment may make troubleshooting more difficult. Incorrect or misleading error messages may complicate help desk issues and the system as a whole may be more difficult to maintain than each system individually. If mail is configured to go through Office 365 and into on-prem mailbox servers (or vice versa), it can be difficult to determine where mail flow errors occurred, especially when managing features like send on behalf.
Administration of an exchange hybrid environment, in general, will be more involved as there will be two disparate environments that must be managed in a coordinated way. Occasionally, data may fall out of sync between the on-premises and cloud solution, which may lead to issues regarding productivity, communication, and collaboration.
Administrators of an Exchange hybrid environment may find that complex scripts may be needed to perform even basic tasks like renaming a user. Additionally, tasks such as running license reconciliation reports may be difficult or virtually impossible. All of these issues relate to the increased complexity of the system and, for the most part, they are not reason enough for an organization to avoid a hybrid environment if it's beneficial to them.
What's Right for Your Organization?
Every organization is different and has different needs. There is no "one size fits all" solution; instead, a company has to consider both its current needs and the needs it will have in the future. Before deciding on an exchange hybrid, on-premise, or cloud-based solution, ask yourself a few questions:
What is your current deployment? Are you experiencing pain points with your current system that can be addressed with a hybrid Exchange — or is your current deployment sufficient? Is your system an outdated platform like Microsoft Exchange 2007? Or do you have Microsoft Exchange 2010 or Microsoft Exchange 2016, which may still be serving your purposes?
How large is your deployment? Are you finding it difficult to manage your deployment in a scalable way? Could you benefit from the resources of the cloud as your organization scales?
What is your go-forward plan? Are you going to need to increase the resources available for your organization in the future? If your system is sufficient now, will it be sufficient in the coming years? Will you be required to provide a secure mail server?
Will some of your mailboxes remain on-premises due to legal or regulatory compliance reasons? Will you be able to manage users and groups both on-premises and in the cloud?
Are you considering 3rd party tools to fill in the gaps? Are you finding that there are features that you need that your current setup, such as Microsoft Exchange 2019, can't offer? Are these features that could be provided through a hybrid deployment?
The answers to the above questions will give your organization a better picture of whether an exchange hybrid environment may be ideal for them.
Conclusion
As shown, there's a lot to consider about setting up a Microsoft hybrid exchange deployment. A hybrid exchange offers quite a few benefits, but does increase the complexity of your network both in terms of setup and administration. Setting up a hybrid exchange, with features such as a federated trust, is likely the most complicated step.
For those who maintain both on-premise and cloud-based workers and offices, or those who need to maintain on-prem services for legal and regulatory reasons, a hybrid exchange can offer everything you need. For those who have relatively simple and direct systems, the features of a hybrid exchange environment amount to unnecessary overkill.
If you're interested in learning more — or need some help to make your deployment a reality — reach out to us. As a Microsoft partner with over a decade of experience, we have the knowledge and expertise needed to make the most of Microsoft Tools. Cayosoft is here!.