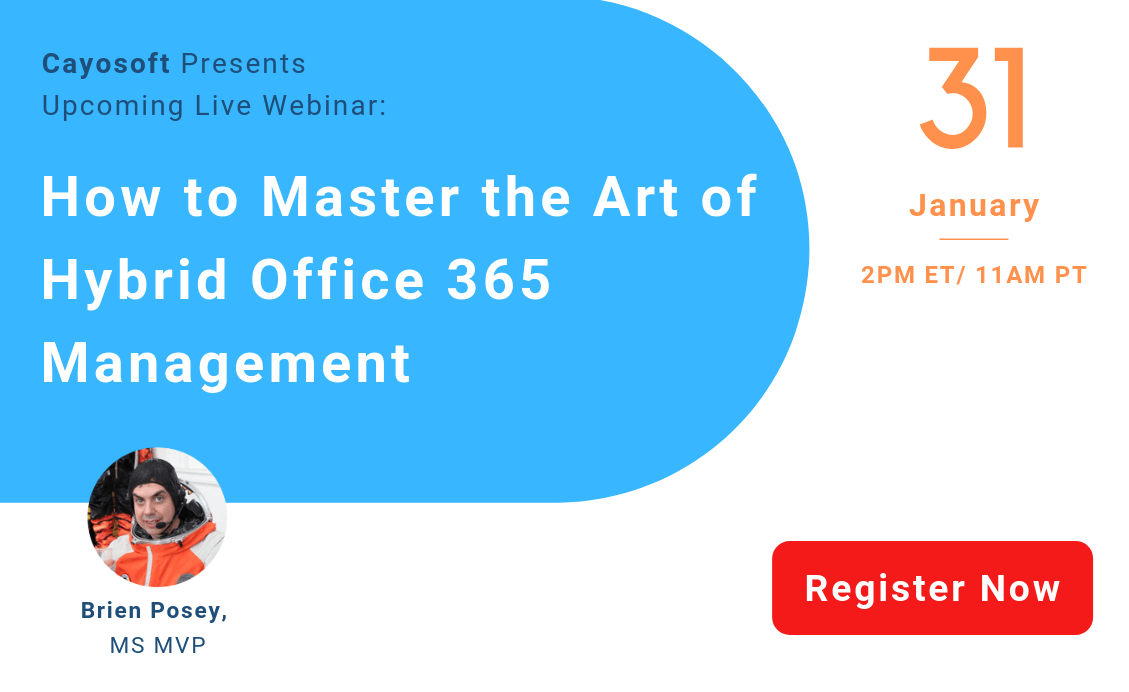 New, Live Webinar Broadcast on Thursday, January 31, 2019, 2PM ET/11am PT.
How to Master the Art of Hybrid Office 365 Management
Studies show that majority of enterprises and organizations will run a Hybrid environment of MS Exchange and Office 365 as they migrate to the cloud. Many will run this configuration for the long-term.
While Hybrid messaging and collaboration with MS Office 365 offers compelling benefits, many organizations will not be prepared for the new complexities of management and administration, and legacy tools are simply not equipped to handle running AD and Azure AD in parallel.
Join Microsoft MVP Brien Posey and Robert Bobel from Cayosoft Software for a new, educational webinar to learn about the issues and complexities involved with implementing a MS Hybrid Cloud environment and what you should know about the new tools designed to help administrators overcome those challenges.
You will discover:
What are the key skills and strategies that the Hybrid Administrator must master to deal with what can be a daunting level of complexity?
What are some proven best practices to manage users, groups, permissions, and the overall hybrid environment?
What should you look for in the new tools designed to help administrators overcome the unique challenges presented by Hybrid environments?
All registrants will have the opportunity to get their top Hybrid Office 365 questions answered by these two experts.
Register now for this new, educational event!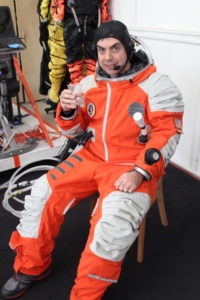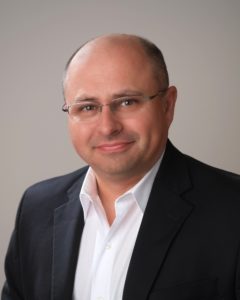 Brien Posey, MS MVP
Bob Bobel, CEO, Cayosoft
Sponsored by Cayosoft