[row][column size="1/2″]
Active Directory Webinar
HR to Active Directory to Automate User Provisioning & Deprovisioning
Mar 4, 2015 11:00 AM EST REGISTER HERE
I can't make it, please send me the slides after
Many organizations struggle with manual and time consuming user account provisioning. In this webinar you will learn how to automate Active Directory Account Provisioning & Deprovisioning using your organization's HR/ERP data. After registering, you will receive a confirmation email containing information about joining the webinar.
[/column] [column size="1/2″]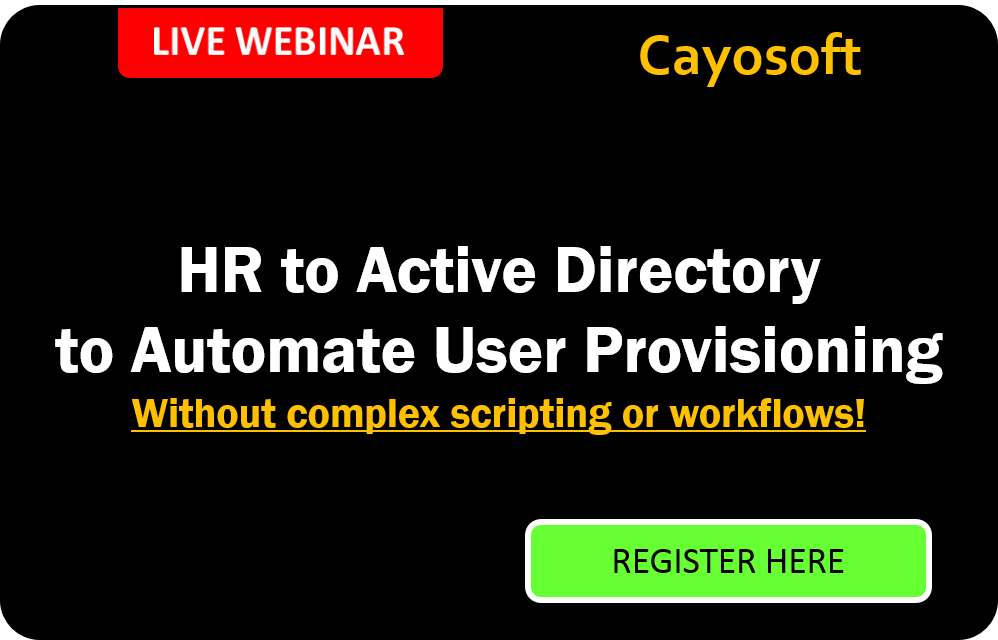 [/column] [/row]
Attendee Bonus: All attendees will be eligible to register for a 1 year complementary subscription for Cayosoft's Reporting Solution, no purchase necessary.