When lockdown protocols kicked in due to COVID-19's rapid spread all around the world, teams across many industries migrated to a work-from-home normal. However, with remote work comes new security risks—like employees accessing sensitive company assets through personal devices and home wifi.
How have security budgets changed as a result of new and broadening security threats? 200 IT executives share:
How security teams transitioned to a remote workforce
The top security issues they've been facing—and their strategies to tackle them
How their budgets have been affected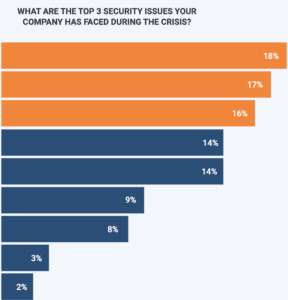 View the results here!