Office 365 Product Review Cayosoft Administrator –

Steve Goodman, noted Microsoft MVP and recognized expert Exchange consultant, reviewed Cayosoft Administrator, giving it a 4.8 out of 5 on MSExchange.org. This score won Cayosoft Administrator the MSExchange.org Gold award, the highest it assigns for reviewed products. You can read the review Office 365 Product Review Cayosoft Administrator here or begin a free trail of the product here.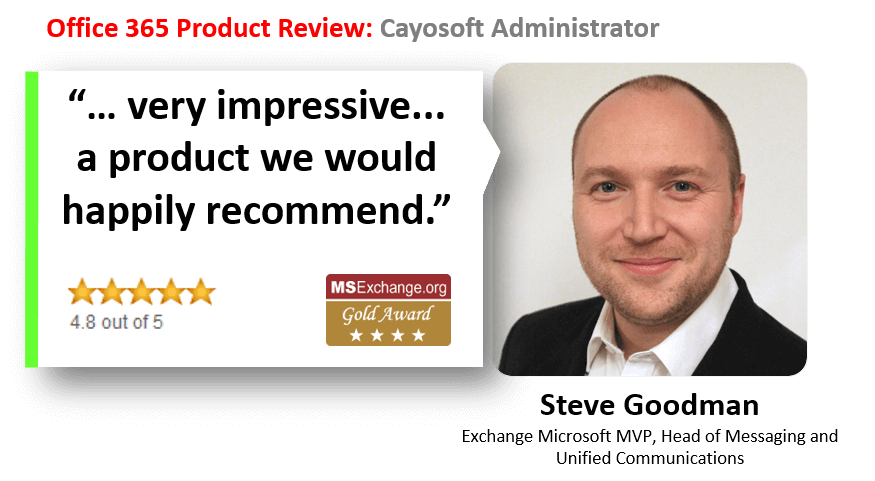 Cayosoft Administrator is the only complete solution for managing Hybrid Microsoft Office 365 deployments. Administrator's Unified Web Portal simplifies management of On-premises Active Directory, Exchange and Office 365 simultaneously without complex scripting or complex user interfaces. The product allows day-to-day Administrators and Help Desk staff to easily provision hybrid users, Office 365 licenses, shared Exchange resources and more.
Click here to start your  free trial of Cayosoft Administrator today.