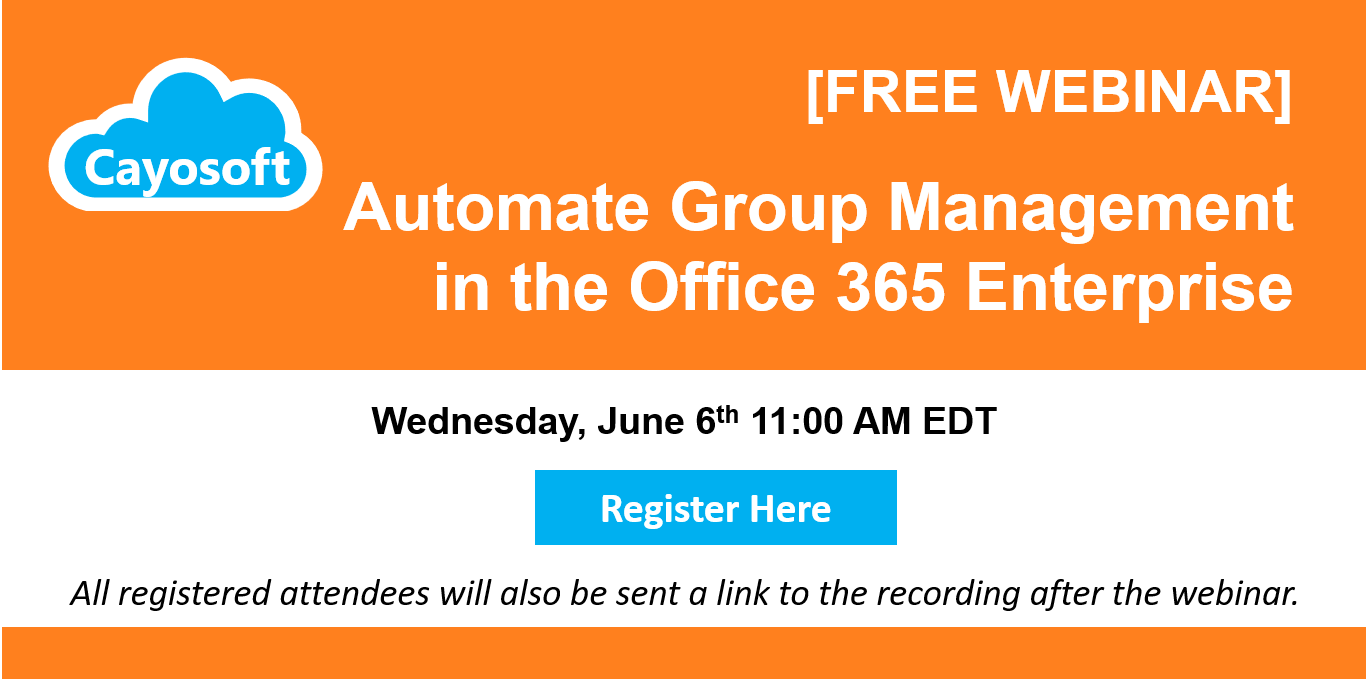 As a business grows, it becomes more and more difficult to keep group membership secure and accurate. Adding Office 365's unified groups into the mix in a hybrid or cloud-only environment only amplifies their essential and error-prone nature.
Join Cayosoft founder Bob Bobel for this online event and learn more about the group management challenges customers face when they adopt Office 365—and how to dynamically and automatically resolve them. 
After registering, you will receive a confirmation email containing information about joining the webinar. All registered attendees will also be sent a link to the recording after the webinar.
Interested? Click here to register now.
#AccessManagement #Office365 #hybrid #ActiveDirectory