AUTOMATE THE CREATION & REMOVAL OF USER ACCOUNTS
The term "User Account Lifecycle" refers to the process of issuing, updating and revoking an employees logon account and the access it is granted.  Manual account lifecycle management with out-of-the-box native tools is both time-consuming and error-prone. These delays and mistake put IT Security and Compliance objectives in jeopardy and can result in expensive breaches and material compliance failures.  Cayosoft Administrator automates Hybrid User Lifecyle management, updates and removal of user accounts quickly and efficient while sustaining critical Security and Compliance requirements.
1. Provision Hybrid User Accounts – When on-boarding a new employee, the account must be created and assigned the correct entitlements (applications & resources) quickly and accurately. In a Hybrid scenario, accounts and entitlements must be provisioned both on-premises and online.
2. Post Provisioning Tasks – Once an account is created, resources such as email mailboxes or document storage locations will almost always need to be configured.
3. Day-to-day Updates – Over time, employees change roles, change names, move to new offices and require additional access. On-going updates must be made to keep account data and access assignments accurate.
4. Deprovision Hybrid User Accounts – Maybe more important that user provisioning is deprovisioning. Revoking access quickly is paramount to meeting security and compliance requirements. 
5. Post Deprovisioning Tasks – After an account is deprovisioned, resources such as email mailboxes or document storage locations may need to be preserved or shared. Compliance requirements may dictate that user data be retained and managers may need to be granted access to the departing user's resources.
Improving Hybrid ROI with Hybrid User Account Provisioning
Rule Based Administration (RBA) is at the core of the Cayosoft Administrator Suite. Dozens of out-of-the box Rule Templates can be quickly configured to automate common tasks and complex scenarios. One common task is to use Cayosoft Administrator to automate user provisioning for the Hybrid Microsoft Office 365 Enterprise.
Without Cayosoft, creating new hybrid accounts is a manual and error prone process, expensive in terms of both time and money. With automated user account lifecycle management, Cayosoft Administrator performs provisioning tasks on behalf of the administrator saving time and eliminating errors. No longer will administrators jump from console to console to create accounts or need to resort to editing attributes manually.
Automatically create user accounts in Active Directory, Office 365 or both.
Integrated with Azure AD Connect and ADFS for superior operations
Automatically create on-premises, on-premises remote, or Office 365 mailboxes
Automatically assign the correct licenses then provides on-going enforcement of those license options so services are not interrupted
Assign home folders, user profiles and Remote Desktop Services Profiles
Quickly, safely and accurately deactivate accounts when a user account is no longer needed
HYBRID USER DEPROVISIONING
Avoiding Security Breaches & Sustain Compliance
Built-in best practice de-provisioning of user accounts, quickly locks down user accounts in both Active Directory and Office 365 ensuring that the account will not be used for un-intended purposes while reclaiming valuable licenses for re-use.
Maybe more important than hybrid user account provisioning is hybrid account deprovisioning . Incidents such as the Target and OPM security breaches prove that mistakes made with user deprovisioning can be catastrophic. Cayosoft Administrator also provides hybrid account de provisioning to secure the account either permanently or temporarily, immediately on at a specific date.
Automatically disables user accounts in Active Directory, Office 365 or both
Right-click restore to bring the account back to active status
Scans for obsolete accounts then safely and accurately deactivate accounts when a user account is no longer needed
Recovers expensive Office 365 licenses and returns them to the pool of available licenses.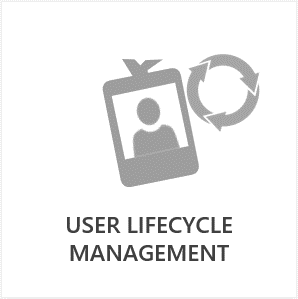 The IT Challenge:

 

Create accounts quickly and accurately 
Trying to Automate Hybrid User Lifecycle Management for Active Directory and Office 365 can be a time consuming and error prone manual process that can result in costly security and compliance failures.
The Solution: 

Cayosoft Hybrid User Lifecycle Management for Active Directory and Office 365

Cayosoft Administrator's Automated Account Provisioning for Active Directory and Office 365 – eliminates security, compliance and accuracy problems associated with the manual user creation for Active Directory, Exchange, or Office 365. Simplification and automation of account provisioning also helps to reduce costs, improve IT efficiency and put users to work faster. Cayosoft Administrator can take information from almost any HR/ERP or Student Information System and completely provision user accounts and the entitlements needed to grant the correct level of access to the new user. Perhaps as important as account provisioning is user account deprovisioning and Cayosoft Administrator automates user deprovisioning as well. With Cayosoft Suspend's advanced account deprovisioning technology you can suspend accounts permanently or temporarily.
Joiners – New full-time employees, part-time or seasonal employees or contractors. Each of these scenarios require a user account be created and updated appropriately. Cayosoft's Administrator Suite can use information from HR/ERP systems like PeopleSoft, Oracle HR, Workday or SunGuard to automatically provision employee and contractor accounts across systems like Active Directory, Microsoft Exchange, Lync and Office 365, Automated Account Provisioning means accounts are quickly created without a huge burden on IT staff.
Movers – Employees change departments or job functions requiring that there accounts be re-provisioned so that the access they are granted is appropriate for their new situation.
Suspensions – During vacations, medical leaves, military deployments, investigations or other periods or when other events occur that require users be denied access the system accounts – those accounts need to be suspended so that security and best practices are continuously enforced. Cayosoft Administrator Suite has the unique capability to suspend and un-suspend individual students or groups of students when they should be denied access.
Leavers – As employees leave the organization, the accounts they have relied on for success may no longer be needed. Some institutions keep accounts for many years following a departure while others keep accounts for a specific period of time then delete them. Cayosoft's Administrator is designed for both scenarios and can not only deprovision accounts it can also enforce retention policies as well so compliance and security personnel are satisfied.
Cayosoft Administrator The only unified and modern administrative platform
The Cayosoft Administrator Platform is the only unified and extensible platform  that solves critical IT problems across multiple Microsoft Systems like Active Directory, Exchange, Skype for Business Server and Office 365.  Cayosoft's Rules enforce least privileged admin permission assignment for maximize security, Rules control how tasks are performed for optimized efficiency and to sustain compliance. Cayosoft Administrator is the only modern platform build with on-premises, cloud and hybrid management in mind.