News
Why Office 365 changed to Microsoft 365 and How it Affects Me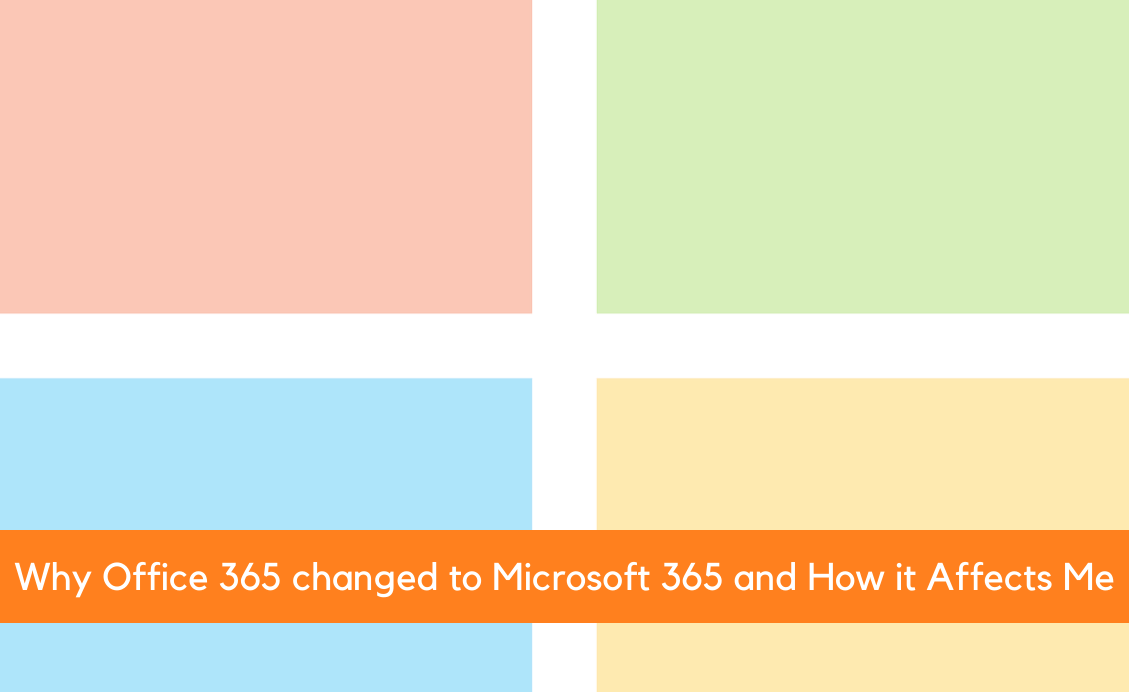 New Microsoft product names went into effect on April 21, 2020. This was a change to the product name only, and there are no pricing or feature changes currently—Microsoft 365 includes everything you know in Office 365. So, why the name change? Microsoft explains, "We changed the name to be more reflective of the range of features and benefits in the subscription, to meet the unique needs of individuals and businesses."
Many Office 365 subscriptions automatically became Microsoft 365 subscriptions. No action is needed from your end.
Office 365 Personal becomes Microsoft 365 Personal.
Office 365 Home becomes Microsoft 365 Family.
Office 365 Business Essentials becomes Microsoft 365 Business Basic.
Office 365 Business Premium becomes Microsoft 365 Business Standard.
Microsoft 365 Business becomes Microsoft 365 Business Premium.
Office 365 Business becomes Microsoft 365 Apps for business.
Office 365 ProPlus becomes Microsoft 365 Apps for enterprise.
There are no changes to the following Office 365 for enterprise plans:
Office 365 E1
Office 365 E3
Office 365 E5
These are simply name changes. Microsoft says, "These changes represent our ambition to continue to drive innovation in Microsoft 365 that goes well beyond what customers traditionally think of as Office."
The new naming convention may seem confusing when trying to connect your previous subscription name to your current. However, we suggest taking a look at what you need out of a subscription instead of the name of the subscription. This could be an opportunity to review usage data within your organization and discover ways to save money on unused or underused licenses. We cover Office 365 license management and optimization in "5 Common Frustrations with Office 365 License Management (And How to Avoid Them".
Learn more about Microsoft 365 here.