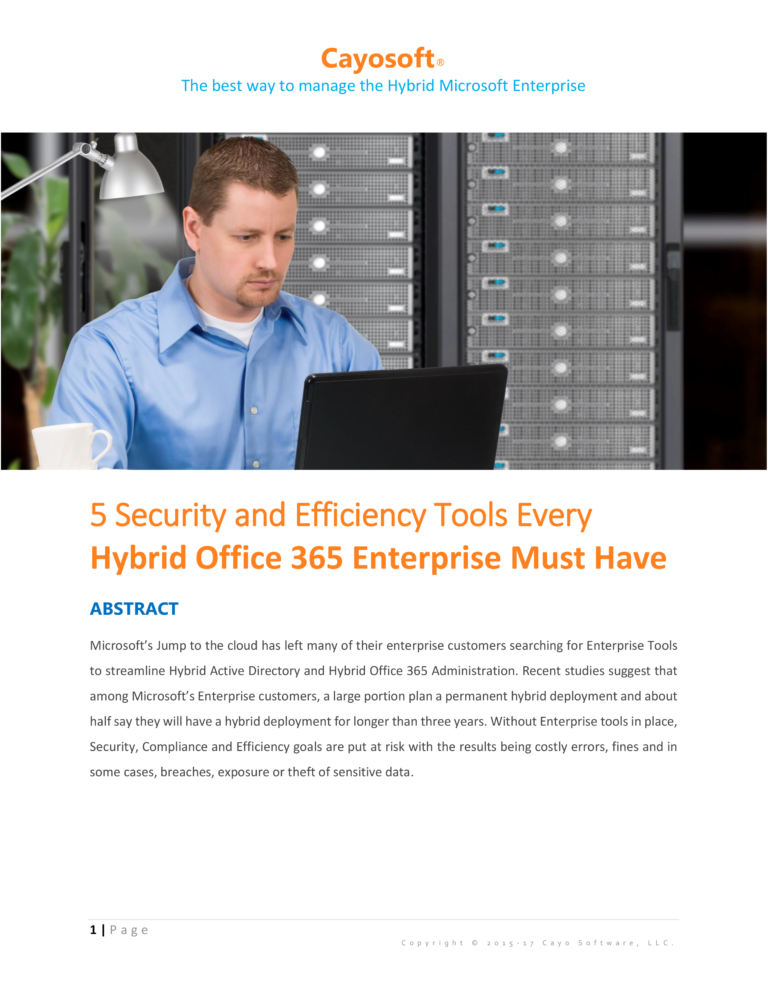 Microsoft's Jump to the cloud has left many of their enterprise customers searching for Enterprise Tools to streamline Office 365 or Hybrid Administration.
Recent studies suggest that among Microsoft's Enterprise customers, many plan a permanent hybrid deployment and about half say they will have a hybrid deployment for more than three years. Without Enterprise tools in place, Security, Compliance and Efficiency goals are put at risk with the results being costly errors, fines and in some cases, exposure or theft of sensitive data.
This interactive Whitepaper will describe and demonstrate 5 Must Have Office 365 Enterprise Tools that every organization should have.
Download your whitepaper!