Office 365
Microsoft Office 365 Secure Score Explained in 4 Minutes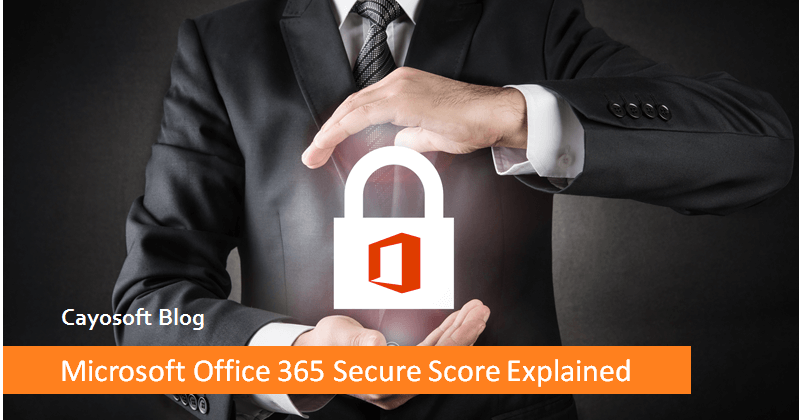 Included with FREE Analytics & Visibility Subscription
Microsoft Office 365's Secure Score tool analyzes your Office 365 security profile, generating a cumulative score reflecting the strength of your security. But while the score itself is a useful metric, the tool is limited in the remediation of large numbers of users in an enterprise setting.
WHAT IS OFFICE 365 SECURE SCORE?
Improve Office 365 security? Just maintaining present practices can be hard enough. The Microsoft Office 365 Secure Score tool provides a way to track your compliance with best practices, generating a high-level score representing how many active security measures are already applied to your tenant office.   As additional security measures are taken, the tenant's Secure Score is increased.  Some actions require continual assessment on a weekly or monthly basis to continue to receive credit.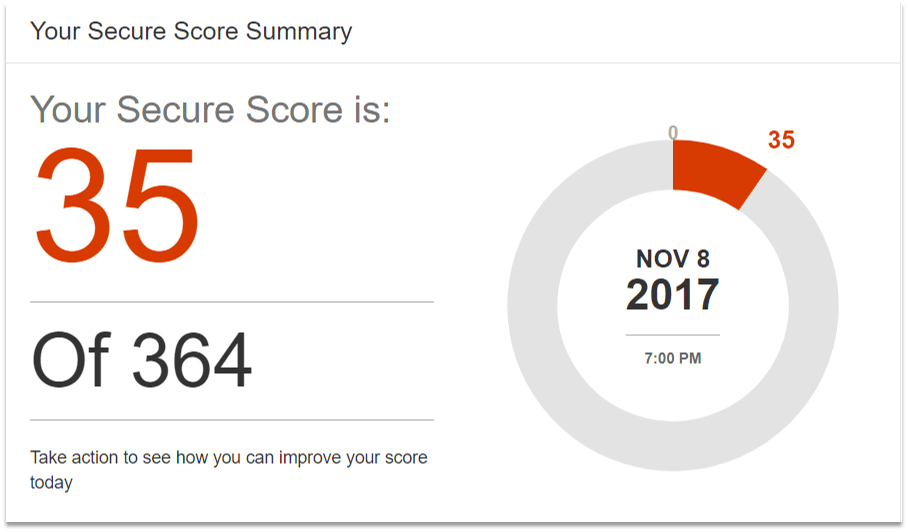 CAYOSOFT SECURE SCORE VISIBILITY
FREE Analytics & Visibility – While the Secure Score Web Site tells you what measures should be, it doesn't provide details about what users or data needs to be changed to comply with the measure. Cayosoft provides a set of free Analytics and Visibility reports that deliver the details needed to implement various Secure Score measures.  Each report is designed to show you what is already configured properly and what need to be changed.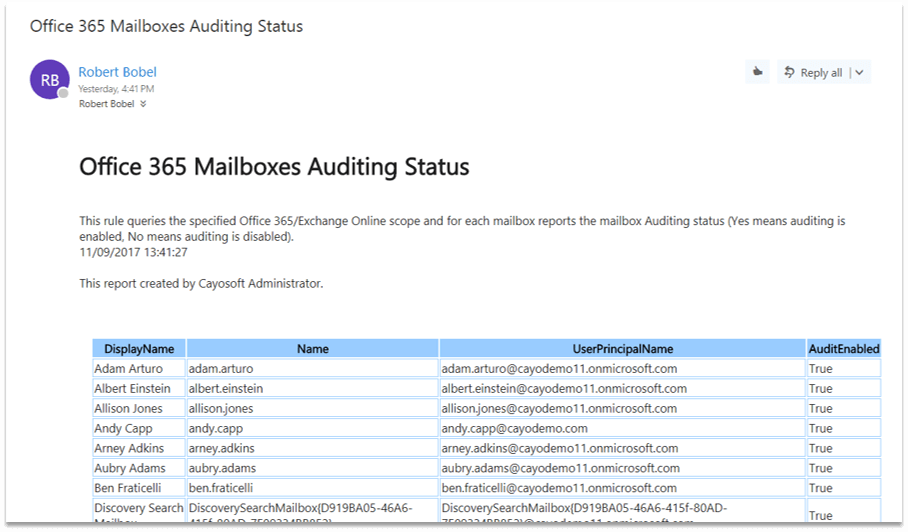 CAYOSOFT SECURE SCORE AUTOMATION
FREE Continual Assessment – Many of the Secure Score Measures require continuous review and assessment of specific areas of the tenant. Failing to perform a timely review actually reduces their Secure Score—problematic when weekly or monthly assessment reviews are both easily missed and time consuming. Cayosoft's Analytics and Visibility Reports can be scheduled and delivered to your inbox, creating an automatic and effortless way to keep up with continual assessments.