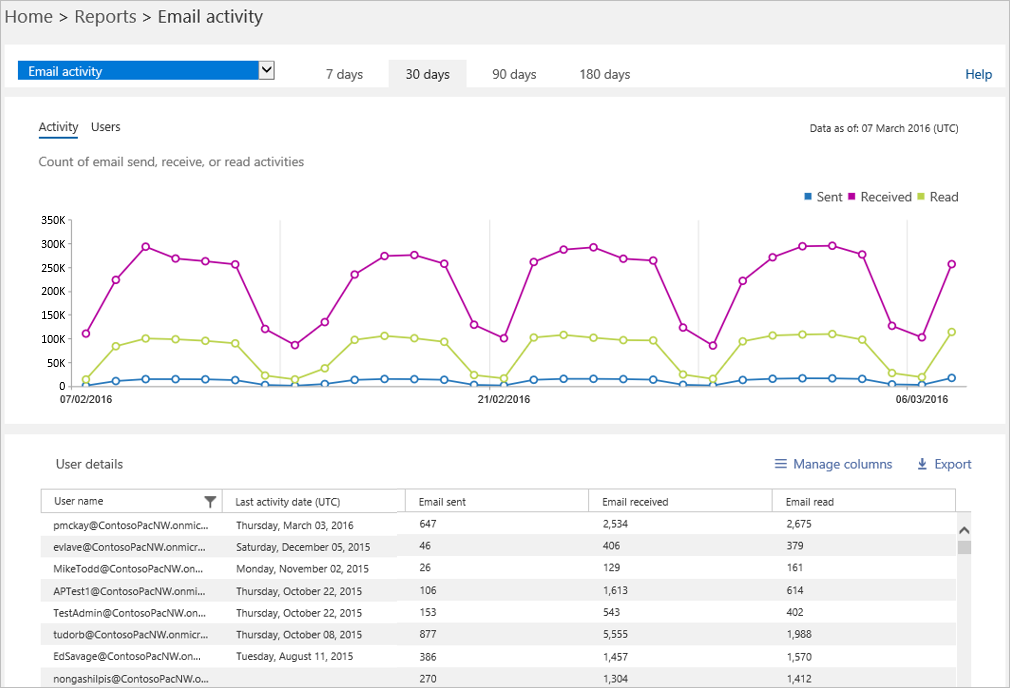 Microsoft adds great reporting to Office 365 Portal
The new Office 365 portal is a big improvement over the previous iteration. And now Microsoft has released some excellent reporting capabilities. The reports are clear and explain the information in enough detail to be useful, without being overwhelming. To learn more about this release you can go here.
In addition to Microsoft's reporting, you can use Cayosoft Administrators FREE real-time Reporting and Analytics for Office 365, Exchange and Active Directory to supplement the detail provided by Microsoft to create a complete enterprise view of your organization's On-premises and On-line Microsoft identities and mail recipients.
Register for free Microsoft Reporting Here