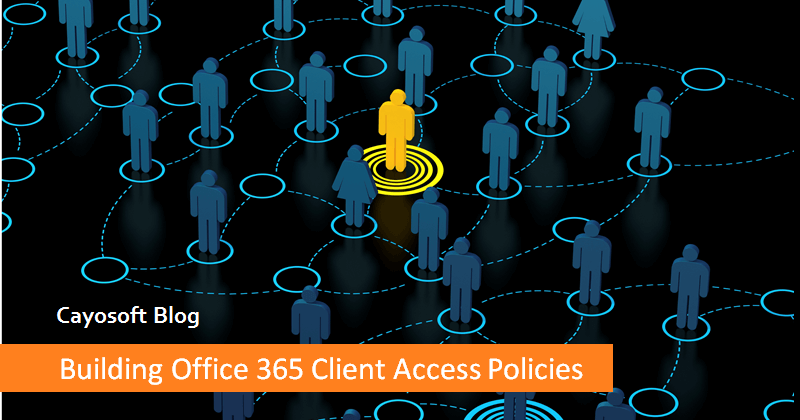 Tuning Tenant Security and Compliance
A major feature of Office 365 lies in how it allows users to access it from practically any device with an internet connection. Compliance with governmental or internal regulations, however, can oftentimes require stricter security policies than what default Office 365 supplies.
With attention and a Client Access Policy, you can customize who can access which Office 365 services, from where and from what devices. The why is clear—but what about the how?
That's where Steve Goodman's must-read walkthrough for Microsoft's Client Access Policy Builder comes in. After an authoritative summary, he crisply walks through the process of implementing this PowerShell script and customizing it for your compliance and security needs.
Goodman's guide can be found here and he himself is @stevegoodman.
Just so you know, Goodman gave Cayosoft Administrator a great review last year. But heck, if he didn't have so many nice things to say about us, we still would have passed along his useful guide.