Former CEO of Veeam Software
Bill Largent is a senior executive with over 40 years of experience in operations and leadership positions within growth companies. His strengths include leadership and management roles within public and private companies, including international business operations, sales management, operations planning, mergers and acquisitions, IPOs, venture capital financing and change management.
In his ten years with Veeam Software, Largent, along with Veeam's two founders, grew the business from no revenue in 2007 to over $1 billion in revenues in 2021. Largent served as Veeam's CEO from 2020 to 2021 and is a member of its board of directors. In 2020, Veeam was sold to Insight Partners in a transaction valued at $5 billion. He left the role of CEO in early 2022.
As the former COO of Aelita Software, Largent, along with the majority owners, raised $10 million in venture capital funding and executed the sale to Quest Software for $130 million in 2004. As the former CEO of Applied Innovation (formerly NASDAQ: AINN), he executed the sale of the business to a private equity firm for $53 million in 2007. In 1999, while at Plug Power (NASDAQ: PLUG) as the CFO, he raised over $130 million through an IPO with Goldman Sachs as lead underwriter.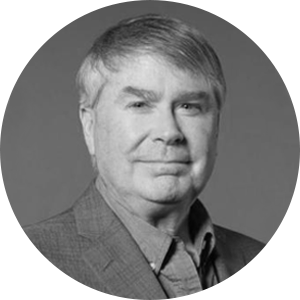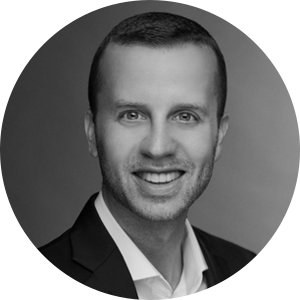 Founder & CEO, Flashgrowth
Callan Harrington is the founder and CEO of Flashgrowth. Flashgrowth is a sales and RevOps consultancy that helps start-ups grow from $1 to $10MM. They build repeatable processes that lead to predictable growth.
Callan has 10+ years of experience leading revenue teams, including three exits of high-growth companies, most recently at Bold Penguin (acquired by American Family Insurance) and Smart Harbor (acquired by Accel-KKR). He's passionate about breaking down problems and creating processes to achieve rapid growth.
Former Research Director, Gartner
Kevin Kampman is focused on identity management, security and risk, and privacy. Mr. Kampman has 40 years of industry experience and is affiliated with TechVision Research as a Principal Consulting Analyst. Prior to his retirement Mr. Kampman spent 24 years in Gartner's Identity Management and Security and Risk research and consulting arms. His experience includes consulting and engineering with large commercial and government entities. He successfully guided market insights, product development and service delivery in these firms and to their customers. He has worked in global finance, energy, international, federal and state government, health care, higher education and manufacturing, He currently assists firms with strategy development and realization of identity initiatives. He is developing identity curriculum for higher education. He has a Bachelors in Fine Arts (Photography) from Ohio University and a Masters in Computer Science from the University of Dayton.